Building Future-Ready Cyber Resilient Businesses
Anytime. Anywhere. We create cybersecurity tailored to your specific business needs. We defend against cyberattacks with proactive, focused, industry-relevant threat intelligence to give you the confidence that comes from knowing your business is secure.
Our broad cybersecurity knowledge and deep industry expertise allow us to develop next-gen cybersecurity services to protect your business, from end to end.
Cybersecurity is a part of information security that relates to the protection of computers, networks, programs and data against unauthorized access. As cybersecurity includes the protection of both company and personal data, the fields of cybersecurity and data protection overlap. The security objectives of confidentiality, integrity and availability are of paramount importance to both elements of information security.
The increasing adoption of cloud and ever-evolving cyber-attacks are expanding threat perimeters in the digital world. Cyber defense is no more about ensuring compliance; it is about proactive mitigation of various types of risk.
Make every part of your business more resilient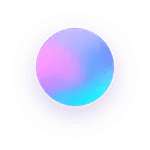 Our managed services enable enterprises to strengthen their security posture by mitigating risk more effectively. Standardized Cyber Security solutions ensure efficiency through automation, while incorporating industry best practices.
We help enterprises chart a long-term strategic Cyber Security roadmap to navigate enterprise risk, meet regulatory requirements and make informed choices on security solutions.