Our Cloud, Your Journey
We believe every company has a unique purpose and growth journey. Your success story will be defined by your strategy to enable agility, innovation, and resilience. Cloud empowers you to scale rapidly, seize emerging opportunities, and future-proof your business. With cloud as the unifying digital fabric, you can take advantage of break-through technologies, establish innovation ecosystems, and drive your vision of integrated transformation.
We embrace the power of change to create 360° value by putting cloud at the core of your business. Our approach puts your business needs first, creating industry-specific solutions to get you moved to—and benefiting from—the cloud now.
Discover new and better ways to reveal the power of cloud computing. From migration to cloud management, we work with you to help your business realize its full promise and achieve value in every direction.
Ulticus defines a clear path to value leveraging its deep partnerships with leading cloud providers and its enterprise cloud capabilities.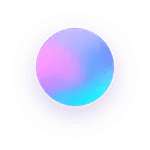 Cloud First offers a full spectrum of cloud services to help you realize the value from your investment. We know cloud is more than just technology, so our solutions encompass the workforce and culture change needed for lasting success.