Mobile Application Development
Expand your boundaries by delivering an unforgettable experience through thriving android & iOS solutions that offer a wide range of enterprise features and functionalities.
Maximize your brand outreach with a popular platform.
Enterprise Mobile Application Development With Advanced Tech Stack

iOS Development
Android Development
Flutter Development
React Native Development
Ionic Development
Ulticus's expert team is one click away, if you wish to build a unique, feature-rich, outstanding, native iOS application. We rich in experience in building Native iOS apps and knowledge in all the latest tools and technologies to build an end-to-end solution for either startups or enterprises.
If you want a custom built, futuristic, and streamlined native Android Application, we urge you to reach us. Using latest technologies and tools, we guarantee best-in-class, compatible solutions to build your business-specific model.
Innovation should be at the heart of your applications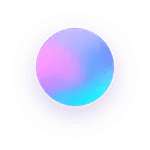 You are handed the keys to building a truly powerful experience with the android. We help you harness this platform's unique set of attributes that make it stand out among competing platforms. The android is a progressive and evolving system that provides immense scope for ensuring incredible experiences. The recent updates rolled out as well as the new introductions such as Google Fuchsia are about to take things to the next level, and we are here to take you along.
When you first make contact with us, your vision is analyzed for its viability and it is run through a multitude of scenarios wherein its robustness and longevity are tested. From a theoretical standpoint, we look to make your app better if we can. If that's a possibility, we tell you about what we can do and how it can be done.